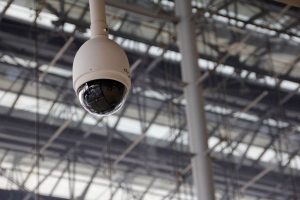 Warehouses and other storage facilities are highly vulnerable to theft and asset loss. Warehouses aren't just where you store your inventory; they're complex, sophisticated parts of your business – inventory controls, multiple levels of storage zones and intricate access controls. Inventory is vulnerable not only from outside threats, but from employees, customers and vendors. There are so many distinct elements at play, you want to ensure your security is handled by no one but the best.
Engineered Alarm Solutions is your top choice in the Greater Toronto Area for warehouse security systems. Our team of professional engineers and security experts will help you select the best security solution to match your unique needs and budget. Our 24/7 ULC certified monitoring program will ensure that we're always looking over your premises, even when you can't be.
A full system of security cameras will provide you with a complete overview of all of your inventory and operations. The simple presence of security cameras are a deterrent against criminal acts, and will catch and record any illicit activity. Feeds from these cameras can be accessed remotely, allowing you to review and analyze footage quickly wherever you are, from your computer, smartphone or tablet.
Our access control systems, including proximity cards, keypads and biometric authentication, add an extra level of protection. They ensure that authorized personnel – and only authorized personnel – have access to any restricted or sensitive areas of your warehouse, as well as providing you with a record as to who entered and exited the facility. Preventing unauthorized access provides a safer and more secure working environment.
Our fire alarm and smoke detection systems will help protect you, your employees and your warehouse from potential losses in a fire. All of these systems can be linked into one central security system, giving you quick, easy access to all aspects of your warehouses' security.
We're your top choice for warehouse security systems in Toronto and the Greater Toronto Area. We're more than happy to answer any questions or concerns you may have about any of our products and services. Contact us today at (416) 697-7329, and learn how we can help keep you and your property safe.