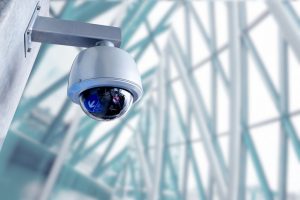 They say that a picture is worth a thousand words, and that's just as true in the security industry as anywhere else. A set of commercial security cameras can help provide the extra level of security your business or commercial property needs.
At Engineered Alarm Solutions, we provide a broad range of video camera technology, custom-tailored to serve exactly the unique security needs of your company. From compact analogue cameras to thermal or high-definition digital cameras, loaded with the latest in megapixel technology and advanced image processing tools, we can provide the proper security camera system to meet all of the security requirements for your business.
Our expertly-trained security professionals will help you design and install your video surveillance control center. We have a long proven track record of installing tamper-proof CCTV equipment for commercial, industrial and public sector organizations, all at some of the most competitive prices in the Greater Toronto area.
Our security cameras will help you ensure safety in your workplace, while at the same time protecting your valuable assets. From standalone cameras to cover particular trouble spots—such as a cash register or safe—to multi-camera systems that capture everything in your business, we have easy-to-install and operate options to fit every need and budget.
Our systems allow you to easily search through your footage for a recorded event. You can either check your cameras' live feed, or play back recorded footage in an efficient and reliable manner.
Whether you're looking for an indoor camera to watch over the activity in your commercial property, or a weatherproof outdoor security camera to help cut down on vandalism or property damage, Engineered Alarm Solutions has an option that will fit you.
We're your top choice for commercial security cameras in the Toronto area. We're more than happy to answer any questions or concerns you may have about the wide range of products and solutions we offer. Contact us today at (416) 697-7329, and let us help you ensure the continued safety of your business.