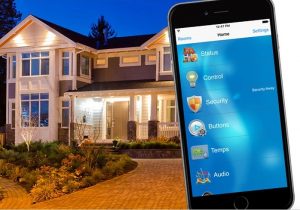 A building automation system integrates a wide variety of your building's control systems into one unified management level. From HVAC control to lights and blinds control and everything in between, a building automation system can help streamline and manage your energy consumption.
With a building automation system, a wide variety of your controls can be integrated into one central location. With one system, you can control your heating, AC, security cameras, lights, audio/video and alarm systems. Whatever you want to control electronically can all be consolidated into one central system. This efficient interaction of all these various diverse systems will not only help the efficiency of your office, but can also give you significant cost and energy savings.
All of Engineered Alarm Systems' building automation products and services are top-of-the-line and fully up to date. We'll help install a system that fits the specific needs and situation of your space. There is no one-size-fits-all solution; you want something that's custom-tailored to fit your unique circumstances. Our expert security sepcialists will help you every step of the way, from selection through installation through upkeep. We'll make sure you get exactly the system you need; nothing more and nothing less.
Whether you're just looking to keep your front room or small shop on a regular schedule, or if you want to synchronize security and alarms across a multiple-building campus, Engineered Alarm Systems' building automation technology can help. It's really the next logical step for improving the efficiency of your entire operation.
We're your top choice for building automation systems in Toronto and the Greater Toronto area. We're more than happy to answer any questions or concerns you may have about our systems, their installation or their maintenance. Contact us today at (416) 697-7329, and we'll start working with you to get all of your various systems on one page, letting you focus on other aspects of your business.