Why Installing a Commercial Security System Is a Must
Originally posted on 25 March 2021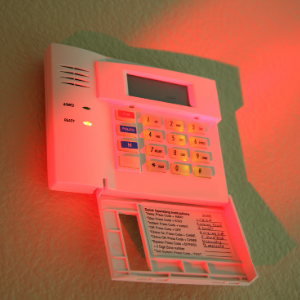 Your business isn't just another commercial space. It's a dream that you've been working on, fantasizing about and putting together for many years. But just because it's built doesn't mean you should stop working on it. Working on your business includes setting up the proper security systems in Toronto to protect your commercial space. Across the world, many businesses lose thousands of millions of dollars from break-ins, theft and more. With a proper security system installation, you can prevent break-ins and theft from happening while also taking care of your space. Are you not convinced yet? Here are a few reasons installing a commercial security system is a must.
Monitor Both Customers & Employees
With a security system in Toronto, you can not only monitor customer theft, but you can also watch your employees. See who is coming in and out of your store at all times and cut down on theft in the long run.
Prevent Burglaries
The most important aspect of a security system for your commercial space is to prevent burglaries. Engineered Alarm's security system installation comes with high-tech alarms, motion and light sensors, remote monitoring and more. Not only can these prevent a burglar from entering your space, but they can also help you track and monitor if there are any break-ins.
Keep Employees & Assets Safe
Commercial security systems aren't just about keeping burglars out, but they can also help secure your space from fires, carbon monoxide poisoning and more. To small and large businesses alike, fires are among the most common ways employers lose assets and money. Not only do our security systems come with a fully-equipped fire and smoke alarm, but it also includes a 24/7 monitoring system that will quickly dispatch the fire station if any smoke is detected.
24 Hour Protection
Due to COVID-19, more businesses than ever are vacant. With a commercial alarm system in place, you can have eyes and ears on your business space whether someone is there or not 24 hours a day. Now you can take time off or close your space with ease and not have to worry about what's going on when you're not there.
Security System Installation with Engineered Alarms Solutions
Whether you're looking for security inside, outside or around your space, Engineered Alarms Solutions have you covered. Our team of professionals has many years of experience installing security systems for residential and commercial buildings alike. No one space is the same, which is why we provide you with a unique and customized security plan tailored specifically to your property. We can ensure your space and assets are protected with our security systems, even when you're not around. Not only can you remotely monitor your property, but our top-notch technologies also provide a playback and recording feature. Ready to protect your space? Engineered Alarms Solutions can help. Contact us online or give us a call for more details.