The Most Popular Weak Points for Commercial Alarm Systems
Originally posted on 27 February 2021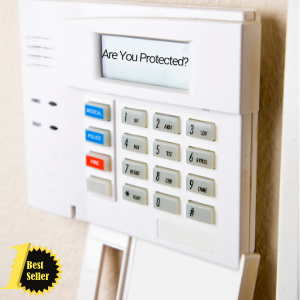 Regardless of the type of business you own, burglars and criminals will always look for the easiest and most convenient way to break into your space. These are typically referred to as weak points that intruders look for. Understandably, they aren't trying to break into large corporations, but instead, they focus on smaller businesses with less security and easier access. As a business owner, the key is to acknowledge the weak points these intruders may look for and install proper business security systems, with commercial security cameras and other features to stop these incidents before they can occur. But what exactly are the most popular weak points intruders look for? Read on to find out more.
Entry and Exit Points
In general, entry and exit points are the most accessible access for burglars. If you don't have proper bolts, locks or forget to lock, it's the easiest way for an intruder to enter your space. Besides your doors and windows, it's also important to consider if gates or fences surround your business. These are the most straightforward entry points, so knowing this ahead of time will allow you to install the proper business security systems to prevent access such as an Alarm Door Contact, a reinforced deadbolt, commercial security film if it is a glass door, and/or security bars.
The Dark
While there is a common saying that people are afraid of the dark, this does not stand true for intruders. In the absence of light, criminals may feel unstoppable as they will be able to cross your territory undetected at night. Installing commercial security cameras along with motion-detected lights can help deter these individuals from approaching your space.
Remote Monitoring Systems
Most businesses are vacant throughout the evening and nighttime. This makes your space a prime target for intruders. But with a proper commercial security system in place, your security cameras and motion detectors will send alerts directly to your phone to notify you if there is any suspicious activity.
No Visible Security Systems
Having visible security cameras or decals showing the property has a monitored alarm system is a big deterrent for criminals. Visibly advertising your monitoring alarm system is one of the most significant ways to deter non-authorized individuals from trying to enter your space. Commercial security cameras act as an obvious warning sign to intruders, letting them know they are on camera and someone can detect them.
Secure Your Commercial Space Today With Engineered Alarms Solutions Inc.
Knowing about these weak points ahead of time allows you to prepare and prevent intruders, theft, and more before they even occur. With Engineered Alarms Solutions Inc (EAS), you can create a customized security alarm system plan that's tailored to your business space. From commercial security cameras, intercoms, access control systems, monitoring services and more, we can help deter intruders from trying to break in. Someone from our team will help you choose your business security system's features, help with the installation process, and everything in between. Contact us online to learn how you can protect your space today.