The Components That You Need in Your Commercial Business Security System
Originally posted on 23 March 2021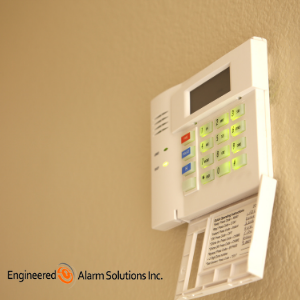 Security systems for commercial buildings are crucial in ensuring the safety of both buildings and occupants. Commercial security systems can do more than just protect from burglary and theft. Security systems in Toronto also act as an insurance and detection mechanism against problems within the buildings, such as fires, water damage, or system failures. When selecting a commercial business security system for your facility, there are several components that you need to help keep your building secure. Engineered Alarms offers state-of-the-art systems for commercial applications to help with the selection of a commercial security system.
Security Cameras
Security cameras are the backbone of any commercial security system. They allow you to monitor several locations at once and record the events that take place in the building in case they need to be referred to later on. These devices can also act as a deterrent when placed throughout the building as they are easily visible and tell others that the building is guarded. There are several factors to consider when choosing security cameras, such as their storage capacity, whether they're black and white or in colour, and whether they can move or are static.
Entry Control
business security systemEntry control is another essential component of any commercial security system. Entry control can be provided in several ways, such as requiring keycards, codes, or other requirements. Entry control is usually used in the main entrance of a building, as most employees need a badge or keycard to let themselves into the building. This type of entry control also allows the security system to monitor who is entering and leaving the building and at what time, allowing an additional layer of security and insurance. Entry control can also be used throughout the facility to ensure that only required employees can access certain parts of the building.
Security Services
Constant security can be provided as part of a commercial security system package. Security services can be provided via an external, third-party company that offers continuous monitoring of the building and site-premises. This type of security service can include camera monitoring, alarm monitoring, or even on-site security staff. Security professionals are sometimes used to patrol the commercial site or monitor the building's entry as an extra layer of protection. Regardless, off-site monitoring allows security staff to have access to the door, window, and fire alarms and helps provide a holistic security service.
Data Security
In addition to your building's security, it's essential to protect the internal components' integrity, such as the computers, phones, hardware, and servers. Hackers are likely to target your building in various ways, including malware, phishing, and sending viruses to the employees in the building. A network security system can help protect your data, provide employee training and monitor your internal infrastructure to help secure your building.
Reach out to Engineered Alarm Solutions Inc today to secure your business with a commercial security system installation.