How To Protect Your Home Security Cameras From Hackers
Originally posted on 23 June 2022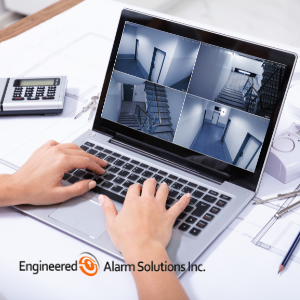 State-of-the-art monitoring systems and security camera installation in Toronto are standard in virtually all homes and businesses around the city. Being able to see, monitor, and look back on what is happening around your property when you're away from home or work is an effective way to protect yourself, your family, your employees, and your belongings. Unfortunately, not all commercial and home security cameras are designed for optimal performance and protection against hackers.
Here's what you need to know to select the best security camera installation in Toronto.
How Commercial & Home Security Cameras Get Hacked?
While the reasoning as to why people set out to hack security cameras can be murky, sometimes the intentions are sinister. Other times, hackers are looking to mess around. Preventing hacking will help you control your security cameras and avoid trouble around your property. One of the most common ways security cameras are compromised is through a technique called "credential stuffing." Using this method, hackers take data (passwords, username, and other login credentials) leaked through other breaches to gain access to your account. Studies show that about 52% of people reuse or modify the same passwords. With large-scale data breaches, such as the Equifax and Target leaks, over 11 billion online accounts have become available via the Internet, making hacking security systems with this data relatively easy.
How to Prevent Your Cameras from Being Hacked?
Unfortunately, nefarious activity on the Internet is difficult to stop, so it's important to implement safeguards to defend your property and camera systems from hackers online.
Firmware Updates
When choosing a commercial or home security system, opt for cameras from a manufacturer that is serious about protecting their cameras and their customers. Some security camera installation manufacturers will release routine firmware updates that fortify software against hackers by eliminating bugs or patch security vulnerabilities. These updates will either be available for automatic download, or you will have to check for them on your own. In most cases, locating manual firmware updates is as simple as checking the settings menu in your camera app.
Password Protection
Since passwords are the easiest and most common way for hackers to breach your security systems, protecting your cameras is often as simple as creating a password that is strong and difficult to guess. While most people understand the importance of a good password, a CRS survey of 1006 adults found that in May of 2019, 13% of participants used the exact same password for all their online accounts. With one password for every online account, a single breach can give a hacker total access to all your personal data and sensitive information. However, the solution is simple: create a unique password for every account. Your password for commercial or home security cameras should be long and complex, preferably random (free of personal data like birthdays and phone numbers). Integrate both numbers and symbols and switch between uppercase and lowercase letters.
It's best practice to keep personal identification information out of your passwords, such as names and birthdays, because that information is usually readily available online through directories and social media profiles, making it very easy to guess. You should also avoid simple or commonly used passwords.
In 2022, some of the most commonly used passwords are the following, all of which can take less than one second to crack.
123456789
qwerty
password
qwerty123
1q2w3e
11111
WiFi Protected Access
Another option for protecting your cameras is to choose a router with Wi-Fi Protected Access (WPA) or Wi-Fi Protected Access 2 (WPA2) security, which encrypts your data.
Built-In Camera Protection
Enabling your cameras' built-in firewall, which monitors and controls information coming to and from your camera system is another good way to protect your camera from being hacked. If it's offered, turn on two-factor authentication. (Most security camera manufacturers require two-factor authentication.)
Engineered Alarm & Security Camera Installation Toronto
At Engineered Alarm Solutions, we take security seriously in every sense, from helping you find the best commercial or home security cameras for your property to security camera installation in Toronto. To find a system you can trust, we can help.