Do I Really Need a Security System?
Originally posted on 15 November 2020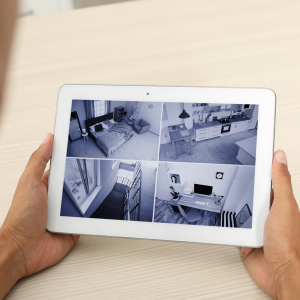 Homeowners and renters would be truly astonished to see the statistics on home burglaries across Canada. Not surprisingly, many avoid thinking about a security system in Toronto until being personally affected – and that might be considered too little too late.
Simply put, a security system will protect the family, roommates, and personal possessions. There's no question that this one of the more potent deterrents to home burglaries. And the statistics confirm the outcomes – burglars are deterred by security systems.
While commercial security systems are typically greater in number than home systems, it's still surprising how few homes have a security system. The good news is that more and more people are choosing to install some type of system as a preventive measure.
Deciding on Installing a Home Security System
The main reason for investing in a home security system is to prevent crime. Industry statistics show that most burglars turn away when encountering either a burglar alarm or a security system. On the flip side, homes without any security are easy prey for an experienced home burglar.
For many, the cost of a security system in Toronto might be somewhat daunting. After all, there are product costs, installation costs, and monthly costs. All things considered, this is very much like an insurance policy – hope you never have to use it, but one time makes it worthwhile.
Residential Intrusion Detection Systems
At Engineered Alarm Solutions, our Home Intrusion Detection System comes equipped with cameras, motion sensors, and alarms – all designed to prevent property loss and property damage. It's the perfect answer to feeling safe and secure throughout the year.
In the event that a burglar does decide to break in, our detection system quickly contacts the proper authorities and serves to counter the crime in progress. We offer a wide range of security products and systems, including a variety of wireless and wired home systems.
Commercial Intrusion Detection Systems
Businesses installing commercial security systems are providing a "watchdog" to protect both business possessions and or business property. At Engineered Alarm Systems, security experts will recommend a system specifically designed to meet unique personal needs.
We offer state-of-the-art detection technology, with systems that include sensors, keypads, and control panels – all designed to ensure maximum security. Our Commercial Intrusion Detection Systems work together to prevent illegal activity and prevent loss and damage.
Top-of-the-Line Custom Security Systems
Homeowners shopping around for a security system in Toronto can count on Engineered Alarm Solutions for top-of-the-line systems to satisfy every need. Each installation is supervised by a Professional Engineer, with customization where required.
Amongst our wide range of products and services, we include fire alarm systems; monitoring services, security cameras, and much more. When it comes to commercial security systems we customize and configure very specific security components.
Engineered Alarm Solutions provides extended warranties on all products and 24/7 service to protect homes and businesses. Find out more by calling one of our specialists at 416-697-7329 or contact us online.