Choosing a Medical Alert System
Originally posted on 06 September 2017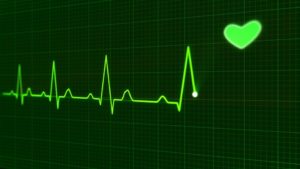 When choosing a medical alert system, there are many important questions that you should have answered. After all, a medical alert system can literally be the difference between life and death – you want to make sure that all aspects of your medical alert system meet or exceed your expectations. Here are some of the most important questions you can ask.
Do calls for help go to a monitoring center or directly to emergency services?
Some medical alert systems promise that they'll call 911 directly, and that sounds very tempting. However, this may not actually be the best situation. A staffed monitoring center can ensure that the right people provide aid in an emergency. Sometimes, all that's needed is a call to friends and family on the emergency contact list, rather than an unnecessary call for an ambulance. Trained professionals can make that determination and make sure that proper steps are taken in every situation.
How reliable is the medical alert equipment?
You don't want you or your loved ones trusting their health to an experimental system. While you want to make sure the technology you're using is up-to-date and modern, you also want it to have a track record of success and reliability. All the equipment should be tested and proven reliable.
What are the customer service and technical support hours?
Essentially all medical alert systems offer 24/7 monitoring – if not, they're not worth even the slightest consideration. However, you also want the customer service and technical support to be accessible when you need it. If your monitoring equipment breaks down or isn't functioning properly, than the medical alert system isn't working properly. You don't want to have to stay unprotected for a holiday weekend as you wait for normal business hours to get support!
How often to the help button's batteries need to be charged or replaced?
Forgetting to charge your cell phone or change the batteries in a remote control are mild inconveniences; having your medical alert help button go dead is a serious problem! Ideally, you want a battery that lasts long enough to never need to be recharged. Some security systems in Toronto, however, last only a few months – that's something you need to be aware of before signing on with a medical monitoring company. Ideally, a low battery should send clear notifications to both the user and the monitoring center, to make sure that it can be replaced before the button stops working entirely.
At Engineered Alarm Solutions, we'll be more than happy to have any question you may have. Our expert technicians will help you select the best equipment and services for your specific situation. Call us today for a consultation!