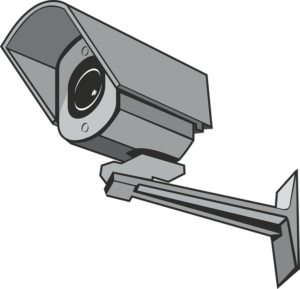 If you're running a retail store, one of the most important things you can do is shore up your security. You need to make sure that your property is safe, even after hours or during vacation periods. That's where a retail security system from a company like Engineered Alarm Solutions can help.
Were you aware that businesses are four times as likely to be burglarized as homes? Or that roughly 80 percent of burglaries go unsolved? Even if you don't have external security threats from shoplifters, employee and vendor theft can add up, negatively impacting your bottom line and causing a loss of merchandise and valuable store property.
Video analytics are another major benefit of our retail commercial security systems. This is a broad field of the latest technology, including motion detection, facial recognition, license plate reading, people counting and dwell-time monitoring. This has an entire range of potential benefits for your business! From a security point of view, motion detection and facial recognition help identify when unauthorized people are entering your facility, allowing you to identify and alert security when issues arise. From a business perspective, analytics can recognize long lines at checkout and send you an alert – allowing you to send an extra staff member over to assist with the line without having to continually monitor your checkout area.
Engineered Alarm Solutions is Toronto's top option for retail security systems. Our 24/7 monitoring services will ensure that someone's watching over your store, even when you're not there. From intruder detection to fire alarms, access control to CCTV monitoring, we'll help you create the best security solution for your business.
Our in-ceiling 360 degree angle HD cameras will allow you to have full coverage of your store, even between store racks and shelves. When you attempt to watch over your stock manually, or with a few stationary cameras, there are almost always blind spots; areas that aren't covered where potential incidents can occur. With a 360 degree HD camera, you can rest assured that nothing will go unnoticed.
We're your top choice for retail security systems in the Greater Toronto area. We're more than happy to answer any questions or concerns you may have about our products or services. Contact us today at (416) 697-7329, and get started down the road to a complete security solution that will help your business flourish.