A Home Automation System for the Holidays
Originally posted on 26 October 2020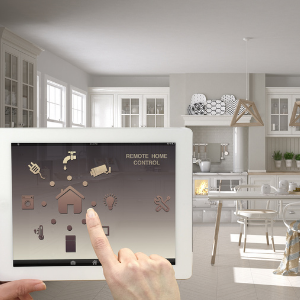 The holiday season is an ideal time to consider installing a home automation system. In recent years, home automation has become a very popular option for homeowners, making life easier and more comfortable. And with today's technologies, it's really quite amazing.
At Engineered Alarm Solutions, installing a home automation system means automating almost everything – from the house lights to appliances, to heating and air conditioning, and more. It's also an effective way to save energy on heating, cooling, and home lighting.
Home automation systems can also be integrated with a home security system. It means that homeowners considering a home security system in Toronto would do well to fully incorporate everything and install their home automation with all the bells and whistles.
The Benefits of a Quality System
At Engineered Alarm Solutions, our home automation systems function through a central alarm panel – it's the most secure way to communicate between each device – lights, thermostat, even the deadbolts in the door. Even better, all of the devices can be operated remotely.
Cheaper, lower quality systems depend on the home Wi-Fi to operate, and therefore there could be reliability issues. Our home automation systems are fully integrated, and will always work even the Internet and Wi-Fi connection goes down.
Technology and Customization
Engineered Alarm Solutions has the most technologically advanced home automation systems on the market. Everything is customizable and the programming is designed to meet the specific needs of each homeowner while keeping budget requirements in mind.
With our home automation systems, a homeowner can adjust indoor temperatures, check on the security camera feed, lock and unlock doors, and even turn the house lights on or off. Best of all, it can all be personally controlled by using a smartphone or smart tablet.
Home automation also allows for monitoring home energy usage and therefore makes it easier to save on utility bills throughout the year. With a video monitoring feature, it's possible to keep an eye on loved ones, young and old. In short, the features are countless.
Home Security as a Component
Investing in a residential security system is simply about preventing crime – and a good system will actually deter a burglar. Conversely, homes that do not "advertise" a home security system tend to be easy prey for a home burglar. The option of investing seems to be clear.
For some homeowners, the overall cost of a security system in Toronto might be costly. After all, installation costs, hardware costs, and monthly fees mount up. However, it's an investment with great benefits – it's like an "insurance" policy that provides real safety and security.
Top-of-the-Line Systems from Engineered Alarm Solutions
Homeowners shopping for a home automation system or security system in Toronto are assured of top-of-the-line systems from Engineered Alarm Solutions. Our systems can be customized to meet specific needs, with every installation managed by a Professional Engineer.
Find out more about automation systems, security systems, intercom systems, and fire alarm systems by calling one of our in-house specialists at 416-697-7329. Or, contact us online to learn more about our wide range of services.