Types of Business Security Systems You Need This Year
Originally posted on 02 February 2021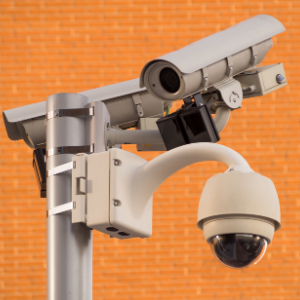 Running your own business can be difficult, don't let theft or break-ins make it even worse. You should focus on what you're good at and leave your business security systems to the professionals. With commercial security systems in place, you can actually prevent disasters before they occur and do your work with ease. But how do you know which security system in Toronto is right for your business? Engineered Alarms Solutions Inc. (EAS) offers customized commercial security systems tailored directly to your business.
Here are the most important business security systems you need this year:
Video Surveillance System
Remote Monitoring System
Fire Alarm System
Access Control System
Intercom System
Video Surveillance System
This year more than ever, video surveillance is a priority for protecting your commercial space. Many businesses have been forced to temporarily close, resulting in a number of vacant buildings, which has also increased crime rates across the city. Whether your business is still operating or you're working remotely, commercial security cameras and video surveillance allow you to monitor inside and out of your space. This system will benefit you both from a security perspective as well as an operational standpoint.
Remote Monitoring System
What's more than having high-tech commercial security systems and cameras in place? Is being able to monitor it remotely. With the right technology, you can be notified of any issues regarding your business in real-time. Whether it's a break-in, temperatures dropping, or even an employee entering a restricted area. You can be away from your desk or business with ease.
Fire Alarm System
Potential fires are threats to any business or commercial space. In one moment, your entire business can disappear. That's why fire alarm systems are one of the most important business security systems. When installed correctly, your fire alarm system can detect smoke and send out alerts before a fire erupts.
Access Control System
Long gone are the days where offices, file rooms and other important spaces are secured by lock and key. With access control systems, not only can you monitor and control who goes in and out and when, but it helps with security breaches of unknown individuals trying to enter your space.
Intercom System
Intercom systems incorporated into your commercial security system is seeing increased demand over the last year. With more people working remotely, many offices are operating with reduced personnel and prefer to work with the office door locked. With an intercom system, you can easily be alerted to when visitors or curriers are at the door. This feature is specifically important for small offices in professional buildings where there are no doorbells due to being on upper floors and without direct access to the street.
You Can Do It All With Engineered Alarms Solutions Inc.
Whether you're installing commercial security cameras, video surveillance systems, remote monitoring systems, fire alarm systems, access control systems and more, Engineered Alarms Solutions Inc. (EAS) can do it all. Trust the professional experts at Engineered Alarms Solutions to ensure your space is secure, correctly connected and automated. Let us do the thinking so you can focus on your business with ease. To learn more about installing your own business security system in Toronto, visit us online or give us a call at 416-697-7329 for more information.