Summer is The Perfect Time To Get Your Home Or Business Protected
Originally posted on 06 July 2021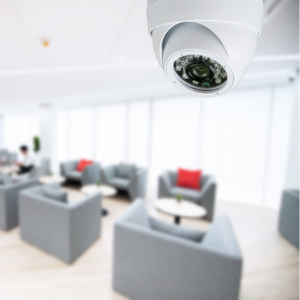 Summer is synonymous with family vacations, beaches, pools, picnics, and BBQs. With everyone wanting to escape the monotony of lockdowns, travel and holidays are on the summer bucket list! As we await the COVID travel restrictions to ease, it is a brilliant idea to be prepared and keep your home or business secure with commercial security systems & commercial security cameras. The change in season brings new risks such as break-ins and other property crimes. Since many of us will be out on summer trips, it is essential to have security measures to enjoy our vacation in peace. Here's why summer is the perfect time to level up your home and business security with smart home and commercial security systems:
Ease & Variety of Installation
Spring and summer are ideal for adding another layer of security with home or commercial security cameras and outdoor security equipment. Winter snow and ice can hamper the proper installation of outdoor cameras, intrusion detection, or building automation systems. Summer months allow for easy installation of a wide range of customized security solutions for your home & business, so make sure to be secure this summer!
Vacation With Peace of Mind
Home and commercial security systems let you enjoy your vacations without having to worry about open doors, intruders, or gas/fire issues. Smart home and business automation systems from Engineered Alarm Solutions allow for real-time monitoring of your home/business from any mobile device. Check up on your home or business from your mobile, sitting hundreds of miles away! Apart from protecting your home and business from potential theft, connected security systems also notify you about gas/fire problems or open doors & windows. So soak in the summer sun on a beautiful beach, assured that your home and business are well protected.
Keep an eye on the Kids.
With the end of the school session, children will be at home through the summer months. It's tough to juggle home, work, and keep your kids out of trouble! Their security is paramount, and home security cameras can help you monitor their activities and keep a watch on any nannies or babysitters when you're not at home. Wired or wireless doorbell cameras provide an additional layer of security, and you can even unlock the doors remotely for sitters or other service personnel. Partner with Engineered Alarms Inc to install a home automation system to keep your kids safe and protected this summer!
Be Prepared for Re-Opening Post Lockdown
Most of us have been cooped up in our homes during the lockdown, and working from home has made us lax about security. However, we need to be proactive about protecting our homes and businesses. As soon as states start re-opening, people can travel again. By getting your home the protection of state-of-the-art home automation and security systems, you can deter potential thefts and break-ins. Intrusion detection systems, fire & smoke alarms all provide vital protection to your home. So be future-ready and have your premises protected with smart home & commercial security systems!
Protect Your Home & Business with Engineered Alarm Solutions Inc
Enjoy your summer vacation and leave the security worries to the specialists at Engineered Alarms! Our customized security solutions are designed to fit your security needs and lifestyle! Whether you're looking for a home automation system, commercial security cameras, or a remote monitoring system, EAS has you covered! Ensure peace of mind & be genuinely secure with home and commercial security systems from the EAS experts.
Ready to keep your home safe this summer? Call us today for a free quote & contactless consultation!