Get Continuous Monitoring With A Security Camera Installation
Originally posted on 05 October 2021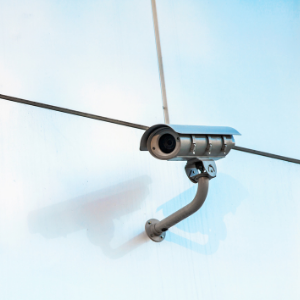 Choosing the best security camera to install at your home or business is an important decision that requires careful consideration. Many factors go into choosing the right camera and home security system. Still, one of the most important things to consider is whether or not you want to opt for a camera with continuous monitoring capabilities.
What Is Continuous Monitoring?
Continuous monitoring, also known as continuous recording, is the act of capturing video footage in real-time to provide accurate information in the event of an emergency. While this may seem like an obvious feature that every security camera in Toronto should include, multiple cameras on the market don't offer these capabilities.
Security cameras that are wireless and utilize cloud storage usually cannot record continuously. On the other hand, hardwired cameras with on-site storage usually offer this continuous recording option. Security camera systems store records in their hard drives in a circular buffer mode. This means that when your hard drive gets full, your new footage will be stored by overriding older footage automatically.
Motion Activated Surveillance Camera Systems
Most surveillance systems feature motion-activated cameras with high-quality images. Live video can be transmitted to your phone wirelessly or be viewed remotely as long as the security camera system is connected to the internet. The connection to the internet can either be set up wirelessly or hard-wired (the preferred choice).
Consumers can receive alerts via text message, e-mail, or app notifications when the alarm is set off by someone walking through your front door. Some systems can even integrate with smart home systems like Nest to detect smoke or carbon monoxide.
The Power of Continuous Monitoring Surveillance Cameras
If you live in Toronto, Montreal or Calgary, or any other city in Canada, you know how important it is to protect your valuables. A well-placed security camera installation can make all the difference when you need it most.
With Residential properties, in the event of a break-in, continuous monitoring security systems give you an accurate account of everything that transpired.
For Commercial properties, video surveillance systems also help you monitor employees, manage access and minimize liability issues.
Catch Criminals
Monitoring your business or home with a continuously monitoring security system means a real-time view of every action in and around your building. The right kind of security camera in Toronto can even provide valuable evidence for law enforcement in the event of a crime. Evidence from continuous monitoring security cameras often provides crucial data needed for prosecutors to confidently bring criminals to justice and help businesses grow their customer base by ensuring safety and establishing trust with prospective customers.
Book Your Security Camera Installation
Whether you're shopping for professional security cameras or high-quality home security cameras, installing video surveillance cameras is one of the most important steps you can take towards peace of mind.
In fact, a security camera can act as an extra set of eyes for your residence or business. At Engineered Alarm Solutions, we carry an extensive selection of security cameras designed to provide maximum protection. If you require help choosing the security cameras suitable for you, our team is here to help.