Why Commercial Security Alarm Systems Are So Important
Originally posted on 14 May 2021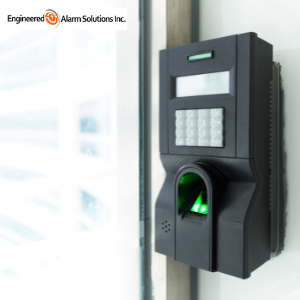 In the past year, savvy business owners have installed new commercial or retail security systems in Toronto at their workplace. With fewer hours on-site, workplaces without modern security systems can be at risk from a laundry list of accidents and emergencies at any time of day.
Security system installation can provide you with much-needed peace of mind. Your business is not just a job — it represents many hours of careful planning and investment and deserves professional protection against the unknown.
Why a Commercial Security System in Toronto is Recommended
Even the most basic security system has a significant impact on your business's safety. Not only can security systems lower your insurance and give peace of mind to investors, but they're also a valuable tool for your day-to-day operations. At Engineered Alarms, we like to recommend a security system installation to:
Prevent and deter vandalism, theft, and break-and-enter crime
Provide 24/7 security monitoring
Stay connected with your site — even when away on holiday or a business trip
Monitor customers or employees via video monitoring systems
Why Security Systems Are Necessary During the Pandemic
The coronavirus pandemic has fundamentally changed the way we work — and once-busy workplaces are now much quieter. This drop in traffic has lead to an increase in break-ins and other opportunistic crimes. During the pandemic, a new commercial security system is an easy way to:
Have trained security professionals on standby to help monitor and alert you to potential emergencies, like fires, floods, burglaries, and more.
Detect false alarms. Is it a real emergency or just something that's fallen over? We can help identify false alarms using video surveillance and alert authorities when it's not.
Have aid dispatched — no matter where you are or whether you're able to respond.
Have peace of mind. Even if you can't get there quickly, our team is poised for swift action.
What A Security Alarm System Can Protect You Against
While the most common reason for security system installation is to prevent break-ins and theft, the truth is that a security system does so much more. Regardless of what type of services your business provides, a brick and mortar shop can gain a lot from even the most basic security systems and help prevent:
Burglary
Shoplifting
Vandalism
Legal issues
Unauthorized access or trespass
Employee safety
Fire, flood, or other disasters
Installing a Commercial Security System Doesn't Have to Be Difficult
At Engineered Alarms, our goal is simple: make security straightforward and simple. Whether you're looking to secure a warehouse, small business, or office block, our expertly-trained security professionals design and install commercial security systems in Toronto that suit your unique needs. To speak with a technician about security system installation and learn about our competitive pricing and range of services, pick up the phone and call 416-697-7329.