Tips For Hiring A Security Camera Installation Company In Toronto
Originally posted on 19 May 2022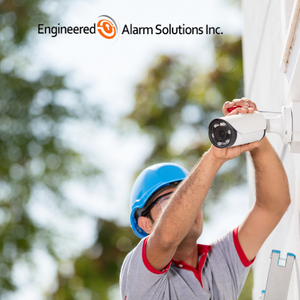 Installing business and home security cameras with a reliable monitored security system has become a necessity in the modern world. If you are concerned about protecting your loved ones, home, or business, hiring a reliable security camera installation company in Toronto is essential. Follow these tips from Engineered Alarm Solutions Inc. to simplify the hiring process and choose the right team with the necessary expertise & experience.
Reputation & Credentials
The first step in selecting an appropriate security system company is to check its reputation and credentials. Search company websites for client testimonials, services offered along with customer satisfaction. You can also look for company reviews on homestars.com as well as Google Reviews which will give you a more honest perspective on each company and its services. Positive reviews and client testimonies will reflect its standing in the security industry. While you may not come across a company with all 5-star reviews, choose one with maximum positive reviews. Additionally, ensure that the company is licensed and insured for security camera installation in Toronto.
Quick & Reliable Service
Having home security cameras installed is not a very time-consuming process. Expert professionals know their job and have thorough knowledge of the equipment being installed in your property that way the installation should be completed in a timely manner. After-sales services like monitoring, maintenance, and support matter in the long run. A good security company should offer a quick turnaround time and a work warranty. A qualified and experienced team will provide fast and high-quality services. A work warranty ensures that the installation is done correctly, and the company is ready to stand by its work.
Variety of Products and Services
Your security solutions company should offer a wide range of products and services. A good service provider will use the best-in-class home security cameras and systems, including IP, TVI, HD, Day and Night Vision Cameras, Facial Recognition and License Plate Cameras. Besides top-notch hardware and cameras, the installation company should also provide real-time remote monitoring services, password locking, and maintenance packages as optional services.
Cost
Though it's impossible to put a ball-park amount on security systems and installation services, remember that the lowest quote may not be the best. Avoid the lowest bid trap and make an informed decision based on service quality, branded equipment, warranty, and professional installation. Look for expertise. Look for experience. Look for established companies.
Business Longevity
When comparing security service providers, it's essential to consider experience and years of service in the industry. Overall, a company that has been in the business for several years will generally be more reliable and trustworthy than a newbie. You don't want to waste time and money on a security system that is not installed properly or is unsuitable for your needs. An experienced surveillance team can advise you about buying the best home security cameras and hardware. They can survey your property and guide you in selecting the right place to install the cameras to deter burglars and intruders. When it comes to security camera selection and installation, experience counts!
To conclude, a reliable security camera installation business should ensure that the security system meets your unique needs and monitors your property adequately.
Safer Homes & Businesses with Engineered Alarm Solutions Inc.
At Engineered Alarm Solutions Inc., we offer cutting-edge security solutions customized for you. From bespoke commercial & home security cameras, home automation, intrusion detection, intercoms, access control systems, monitored fire alarms & medical alert systems to flawless security camera installation in Toronto, you know you can trust the professionals at Engineered Alarm Solutions Inc.
Connect with our security specialists today to evaluate your security requirements!