Reasons You Need a Commercial Security System
Originally posted on 19 January 2021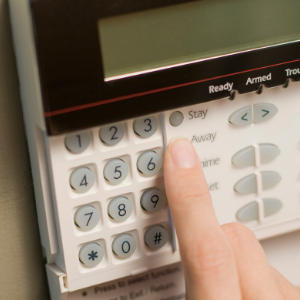 Around the world, business owners lose money, valuable items and more due to theft, break-ins, unregulated temperatures causing spoiled inventory and more. But what if you had a way to prevent these things from happening before they even occur? With a customized commercial security system in place, one can have proper control over their business or commercial space at all times. If you're not convinced yet, this blog will outline a few reasons why you need a security system in Toronto.
1. Evidence
The most obvious benefit is that Toronto's security systems can give evidence of any stealing or break-ins with any security system in place. Whether it's employees in house or strangers breaking in, our security systems are a reliable way to have eyes on all areas of your space. Not to mention our security systems have a playback recording system in place to rewatch if you suspect any suspicious activities. On top of a recording system, with a high-end commercial security system, no one can enter without proper authorization, and if they do, there is evidence of that.
2. Prevent Issues Before They Occur
If your commercial space requires items to be stored at a specific temperature, a commercial security system is a solution for you. With high-tech systems, you can actually prepare and prevent the loss of inventory due to changing temperatures. Whether you're in your private office, nowhere near the inventory or at home over the weekends, your commercial security system can detect a change in temperature and alert you of any irregularities. This allows you to prevent and fix any issues before real damage can occur.
3. A Sense of Control
More than anything, a commercial security system allows you to have a sense of control over your entire business and property. As a business owner, this might allow you to go on with your day stress-free, knowing that you can check in on your employees, processes and property at any time and from anywhere. Not only can you track what your employees are up to, but you can be at ease knowing your assets, important documents or anything else of high-value is protected and looked after. You can also set up alerts to be updated if anything goes wrong.
4. Save on Insurance
In most business and/or commercial spaces, insurance can be costly. But with a security system on all corners of your home, you can actually lower your insurance costs. Any accidents, incidents or problems that occur will all be recorded, and on file for any workplace insurance claims you may have to file.
Commercial Security Systems in Toronto With Engineered Alarms Solutions Inc.
Protecting your commercial space start now with Engineered Alarms Solutions Inc. (EAS). Our team of experts can help install and customize your security systems in Toronto and help you feel at ease. All you have to do is visit us online or give us a call at 416-697-7329 for more information.