How Security Systems in Toronto Prevent Car Theft at Home
Originally posted on 29 August 2022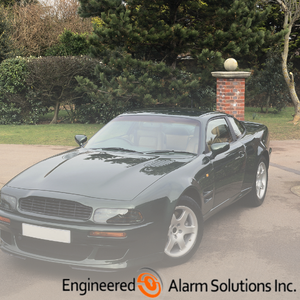 Do you know someone whose car has been stolen from their driveway?
If so, your car might be next!
The only security features most cars are manufactured with are locks and the alarm sensor that goes off when a door is opened at the wrong time. Unfortunately, this is not enough to protect people from Canada's growing car theft problem. Ontario has more car theft incidents than any other Canadian province, which is especially high in the Greater Toronto Area. In fact, reports found in early 2022 that a car was stolen in the province every 48 minutes. In many cases, these cars are stolen right from home (driveway).
These simple car security systems in Toronto are no match for thieves who know their way around a manufacturer alarm stealing the signal from keys to get into your car. From security camera installation and home monitors, a comprehensive home security system in Toronto can protect your cars from theft. Upgrading your home security system will help you detect theft as it's happening and stop thieves before they're successful.
Security Cameras
Security cameras are highly recommended by alarm and security professionals. Pointed at your driveway, basic cameras are often beneficial, providing authorities and homeowners with live viewing and footage of the theft. Sophisticated security cameras can be programmed to send alerts to owners and when someone is detected on your driveway at night or while you're on vacation, enabling a fast response to theft as it happens.
Laser Beams
Laser beams are great for outdoor security systems in Toronto. They create an invisible fence and communicate wirelessly with each other to prevent false alarms usually caused by animals. When someone crosses the boundary while the lasers are armed, the system triggers the alarm and alerts the home monitoring station.
Outdoor Motion Detection & Siren
When a suspicious person is detected by your home security system in Toronto via an outdoor motion detector and/or security camera while your system is armed, an outdoor siren is automatically set off, scaring away thieves and letting them know they're being watched.
Home Monitoring & Engineered Alarm Solutions
Engineered Alarm Solutions monitors your alarm 24/7 based on a schedule for commercial & residential properties, whether your system is set to stay, or away mode. We also usually install a two-way paging system so our monitoring station can scare thieves by notifying them that they can be seen and know that police are being dispatched.
Protect your cars and property with advanced security camera installation and security systems in Toronto with Engineered Alarm Solutions.