Features To Include When Buying A Home Security Alarm System
Originally posted on 18 February 2022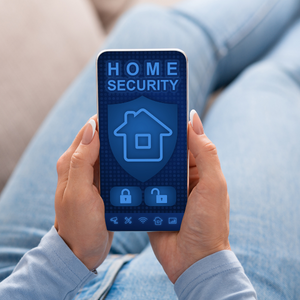 Gone are the days when home alarm systems consisted of simple burglar alarms. Today's sophisticated alarm systems are so much more than just home security cameras. Various advanced features and devices available can add an additional security layer to the basic burglar alarm. They can also spoil you for choice—you will have to narrow your search down and specify the features you want. Once you know what you need, the security specialists at Engineered Alarm Solutions can help you with professional alarm and security camera installation in Toronto. Here are just some of the features and devices that might be worthwhile to include in your customized home security system.
Motion Sensors
These nifty devices use infrared, acoustic, or microwave technology to detect suspicious movement around your workspace or home. If someone or something gets inside your home, the sensor will automatically trigger an alarm and siren. These sensors can also be connected to a motion-activated home security camera to send a visual alert to the responder, who can take appropriate action. Modern motion sensors are pet-friendly and make sure intruders are stopped in their tracks before things go out of control.
Glass Break Sensors
This unique device is another must-have for additional security. Doors aren't the only way into your house, so safeguarding your windows is vital for a comprehensive security system. Unlike other sensors that require movement to be activated, a glass break sensor gets activated by sound. It detects the sound and vibrations of breaking glass and alerts you immediately if there's an attempted break-in through a sliding glass door or a window.
Fire & Flood Alarms
A comprehensive home security system is not limited to detecting break-ins; it should also include environmental alarms to protect you against the threat of fire & flooding. Fires can cause serious injuries, damage to property, and even loss of life. Heat and smoke detectors can sense a fire and trigger an alarm before it can get out of control. Similarly, flood sensors can alert you to water damage from leaking basement pipes, sump-pump failure, pipe bursts, overflowing toilets and bathtubs. The flood sensor sends an instant alert signal to the security hub as soon as water touches the threshold limit. Apart from sounding an alarm, you will receive an automated mobile notification.
Professional Monitoring
Integrating all security devices with a professional remote monitoring system offers maximum protection and safety. Trained professionals at alarm monitoring centres verify the triggered alerts and inform the concerned authorities. While you can also remotely monitor the alarms yourself through a smartphone app and an internet connection, you may not be able to respond at all times. Monitored alarm systems provide the peace of mind that comes with 24/7 professional monitoring. They ensure your home is monitored and protected even when you are away on holiday, at work, on an airplane, or when your phone is off.
Smart Home Automation
Home security systems can now double up as smart home hubs, offering the convenience of home automation through a smartphone app. A top-of-the-line security system will integrate home automation features so that you can lock or unlock doors remotely, schedule lights to be switched on/off automatically, adjust the thermostat, and so much more!
Enjoy Peace of Mind with Engineered Alarm Solutions!
Whether you're looking for professional alarms, smart security systems, or security camera installation in Toronto, trust the expertise and experience of Engineered Alarm Solutions. Connect with us today for top-tier customized security solutions that are safe, smart, and affordable!