Crime Deterrence Tricks that You Should Upgrade in 2023
Originally posted on 27 April 2023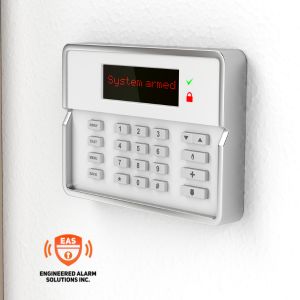 In the last few years, thieves and burglars have become more sophisticated, adapting their approach to break-ins to circumvent traditional security tricks and measures. Where deterrence used to be effective when paired with residential and commercial security cameras, today, smarter criminals know how to maneuver these security measures effectively. Property owners now should rely more on advanced security systems and expert security camera installation to keep crime away. With Engineered Alarm Solutions Inc., you can count on expert advice and guidance on the best security systems in Toronto for your property, commercial or residential,
Read on to learn more about the break-in deterrence tricks you should avoid in 2023.
Motion-Activated Flood Lights
Driveway and parking lot flood lights are common residential and commercial break-in deterrents that shine a bright light on potential burglars. When someone enters the vicinity, motion sensors trigger the lights, quickly illuminating the entire area. The bright lights are meant to make anyone with nefarious intentions feel exposed and seen, deterring them from moving forward with any plans to breach the property. While motion-activated lights can still have this deterring effect, some more clever criminals will wait them out. If no security or police show up, they may still proceed.
Lawn Signs & Door Stickers
It's not uncommon to see signs at the end of lawns or stickers on the door of local businesses indicating that property is under surveillance, monitored by security professionals and cameras on-site. While these signs give criminals a chance to rethink breaking into that property and may prompt them to choose another target, security signage should be accompanied by high-tech residential or commercial security cameras to be fully effective. These signs alone are only a first defense. If a criminal were to test your property by triggering an alarm to evaluate the effectiveness of your security system, it's essential that there is a response from either you or your monitoring station. Alarm companies offer a security guard or police response. These are options not available if you have a locally self-monitored security system. This option becomes very helpful in a situation where you are away from your property.
Wi-Fi Doorbell Security Cameras
Doorbell cameras have become popular, especially in residential properties. A doorbell intercom camera is a great option to remotely monitor activity at your front door from within your property. When doorbell cameras are purchased from well-known brands, burglars are familiar with the system's functionality and can easily disable them by jamming the Wi-Fi signal. They also know that certain brands can be answered remotely, so they will typically wait for a physical response after pressing the button. If no one shows up at the door, they may proceed with a break-in. When you choose advanced doorbell security camera installation with our selection of high-end intercom systems, you can better keep criminals away and respond to them more effectively.
How to Improve Your Security System in Toronto
A robust security system in Toronto is key to the comprehensive and effective protection of your property. With Engineered Alarm Solutions, you can choose from our selection of sophisticated security systems, from residential and commercial security cameras to alarms, with our professional guidance. Our team always recommends hardwired security systems which allow your cameras, alarms, and other essential equipment to function even when the Wi-Fi connection is weak or down completely. You can also improve your security coverage by monitoring your alarms. This means that when an alarm sets off because of an intruder, you will not only receive a notification to your mobile device, but the security professionals at our monitoring station will also respond immediately, dispatching local authorities.
Upgrade Your Security with Engineered Alarm Solutions
At Engineered Alarm Solutions, we have a vast selection of commercial and residential security systems available. Talk to our team today to customize your security system and maximize the protection of your property.